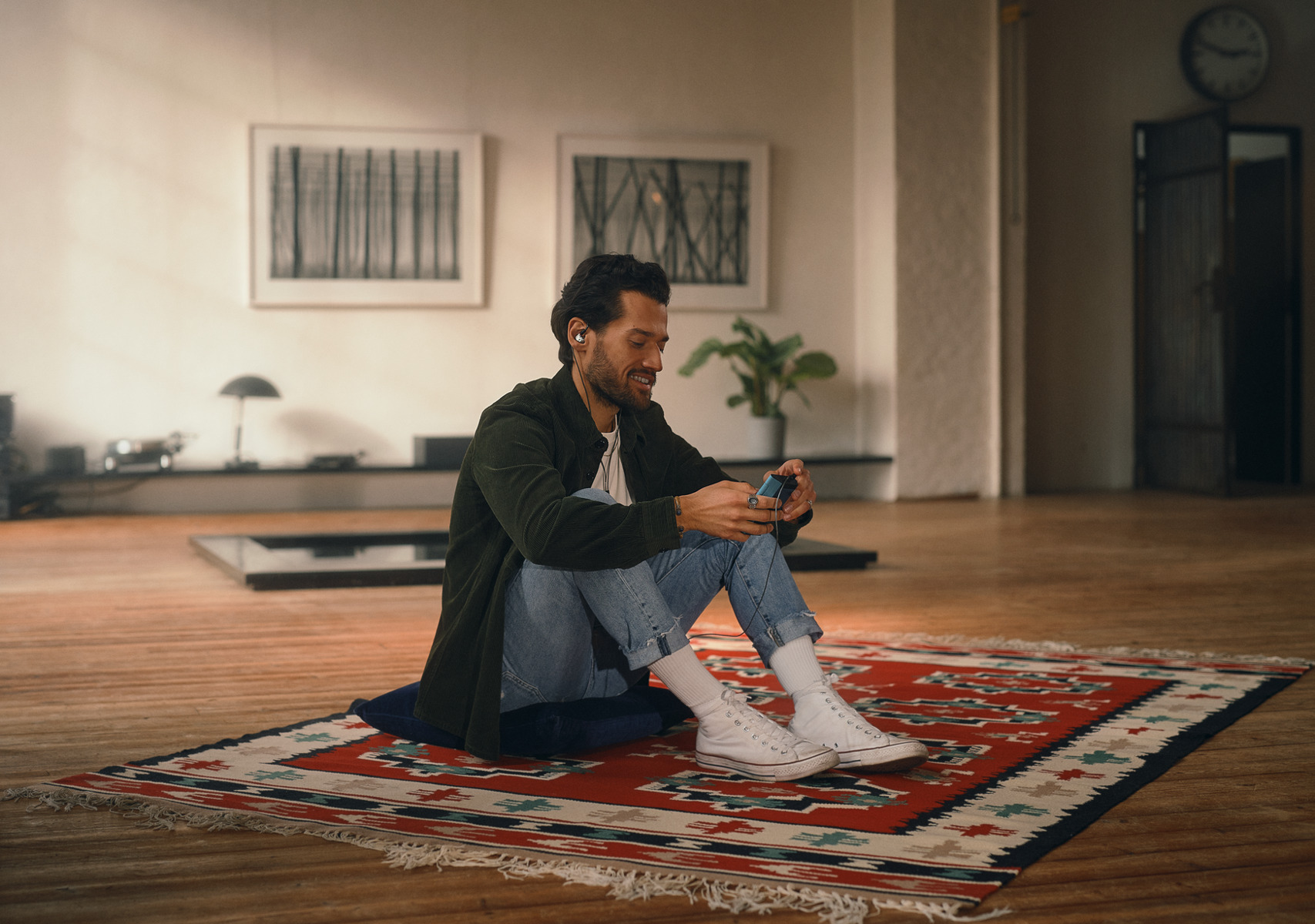 It was never about headphones
The spirit behind our audiophile development team
Audiophile headphones are also known as high-end headphones. This is because they're equipped with state-of-the-art technology to play music at the highest level of sound quality. Whether at home or on the go – true sound lovers can enjoy an accurate music reproduction that stirs emotions. In 2020, the demand of headphones with outstanding performance increased significantly. More and more people discovered the joy of listening through high-end equipment. But how exactly do these extraordinary products come to life?
Fortunately, our goal for audiophile headphones isn't as complicated as the complex technology behind them. We want to achieve perfectly natural and distortion-free sound reproduction. We want the most demanding listeners to forget that they are wearing headphones. This may sound simple, but it's actually an impossible challenge. And we enjoy tackling it anew every day!
To us, headphones are a precision tool. They transport the intention of artists, musicians, and sound engineers. High-end headphones don't just exist for their own sake. Rather, they're an expression of a demanding listening culture and an aspiration to pure sound. It's about the moment you hear the touch of a bow on strings or the tip of the broom stroking the snare drum. It's about those moments when a voice, a song, suddenly turns intimate, almost physically tangible down to the fine details of its spatial construction.
In a year in which the whole world changed abruptly, many people started questioning things and becoming more mindful. In a year in which we could only experience live concerts at home, mostly through our headphones and screens, many people listened a little more closely to the sound quality. A first-class live experience also requires first-class sound. 
We see ourselves as curators of moments like these. That's why we started offering headphones for over 1,000 EUR, because our most cutting-edge ideas require it. Because we strive to develop nothing less than the perfect technology to achieve pure sound. Each of our audiophile headphones meets these demands. And they are challenging demands. After all, we develop for human ears – and that, alone, is a daunting task.
Every ear is as unique as a fingerprint, an iris, or a face. This leads to microacoustic variations. Moreover, no hearing is ever the same. It is shaped by habits, impressions, cultural environments, and dozens of other factors. The endless quest for "perfect sound" has always been a contradictory one since hearing is a subjective experience. Let's consider the shape of the human head, the fit of the headband, and the changes in resonance and vibration that it indices. It starts to become clear how many variables influence the total tonal accuracy we're aiming for. And we haven't even gotten to the heart of the matter: our industry-leading dynamic and electrostatic transducers.
It's for a good reason we develop and manufacture every detail of our transducer technology ourselves. From the wire of the voice coil to the diaphragm geometry and its transient behavior: we simulate and verify every detail to achieve precision and leave nothing to chance. If you examine our models more closely, you will find, for example, a freely suspended wire connection between the chassis and the voice coil. It is decoupled in the best possible way, right in the center of the transducer structure, to improve robustness and sound clarity. The design effort required for this? We would describe it as 'typical German engineering passion.'
We could tell you even more about parasitic effects in partial vibrations, about nonlinear distortion, rub and buzz, and the beauty of the perfect piston movement of an optimized diaphragm. These are and remain the measurable parameters of our art. And yet, when you listen to music, you hear so much more than just a precise frequency response. We all know this phenomenon. So how can we hope to understand the unknown?
Time. By this, we don't just mean the long time we spend on our product cycles. It means, above all, the legacy of our extensive experience. The freedom of many developers has led to experiments, manufacturing methods, and insights that enrich us to this very day. It enables us to think differently, to look further, and to seize new possibilities more quickly. That's how it was, for example, when we invented the open headphone in 1968 – and many other innovations, some large, some small, in the decades that followed.
After all, what is true for every great headphone applies to our audiophile team as well: there is no star, no single deciding factor. The best transducer is wasted without good mechanics and electronics. The same is true for our acoustic-, electronic-, and mechanical engineers: we resonate together. The excitement for the next step, the next improvement, the next crazy idea – this is what unites us, just as much as the enthusiasm of the demanding listeners we serve.
Through this passion, we'll continue our journey. Our work will continue to set the benchmark for everyone who expects the best. You'll hear from us.